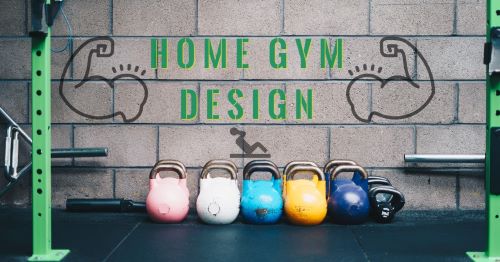 As it becomes more common for people to work from home, so has the desire to design a home gym. For many, finding the time to get a good workout is tricky enough without the added hassle of traveling cost. In this case, a home gym can make an enormous difference by allowing a dedicated space to exercise away from the distractions of household life.
But how do you get started designing a gym for your home? Here are some ideas to consider:
What kind of home gym should I have?
First, it's best to decide what type of exercise you'd like to bring into your home gym. If you want a dedicated space for a treadmill or other large equipment, you may need to think strategically about storage and floor space.
If you want everyone in the household to enjoy a relaxing time in a room where there are many fitness activities, you can keep the room mostly empty and add large mirrors. Add a few fitness mats and a small weight bench, and you'll have flexibility to engage in multiple forms of exercise in the same room.
Workshop to home gym makeover
One great way to refresh an underused space is to convert a workshop or garage into a home gym. Add some large floor mats to create an ideal surface for weightlifting, calisthenics and stretching. Whiteboards can be used to plan your workout routines, and you can also keep yourself motivated with posters, slogans and other fun decor.
Space-saving CrossFit corner
A simple but organized setup can often fit into space you didn't even know you had at home. For example, you can build a miniature CrossFit gym in a tiny attic or basement space. With wall storage for weights and hanging ropes, you have plenty of options for an intense workout without needing an entire room.
Modern gym, lounge & custom juice bar
If you prefer a home gym to double as a place to hang out and relax, try combining the fitness equipment with comfortable seating and convenient snacking. You can set up a practical and minimalist space with all the equipment needed to get a good workout, and add a simple wet bar with a mini fridge and a low-profile sectional sofa to complete your personal fitness lounge.
While you might not be able to spring for floor to ceiling mirrors in your home workout room, taking the time to dedicate a space to exercise will benefit the entire household. Whether you convert a spare room into a workout space or carve out a tiny bit of precious floor space in a common area, these ideas can serve as inspiration for your own home gym goals.